Receivers: Reuter RDR50C2 Icom IC-R75 AOR AR7030 Plus JRC NRD-525 Kiwa Mod. Perseus SDR (with Studio1 Software) RadioJet CommRadio CR-1

Accessories:

Elad ASA15 (Antennasplitter/Preamp) NTi Dira Splitt 300 (Antennasplitter) Beyerdynamic DT770 Pro Seebest SB-S82VA 8-fach Audioswitch Behringer Mini-Equalizer FBQ-800 Sherwood SE-3 Synchron Detector Grahn GS5-SE Indoorantenna (Loan) Reuter RLA3A Indoorantenna (Loan)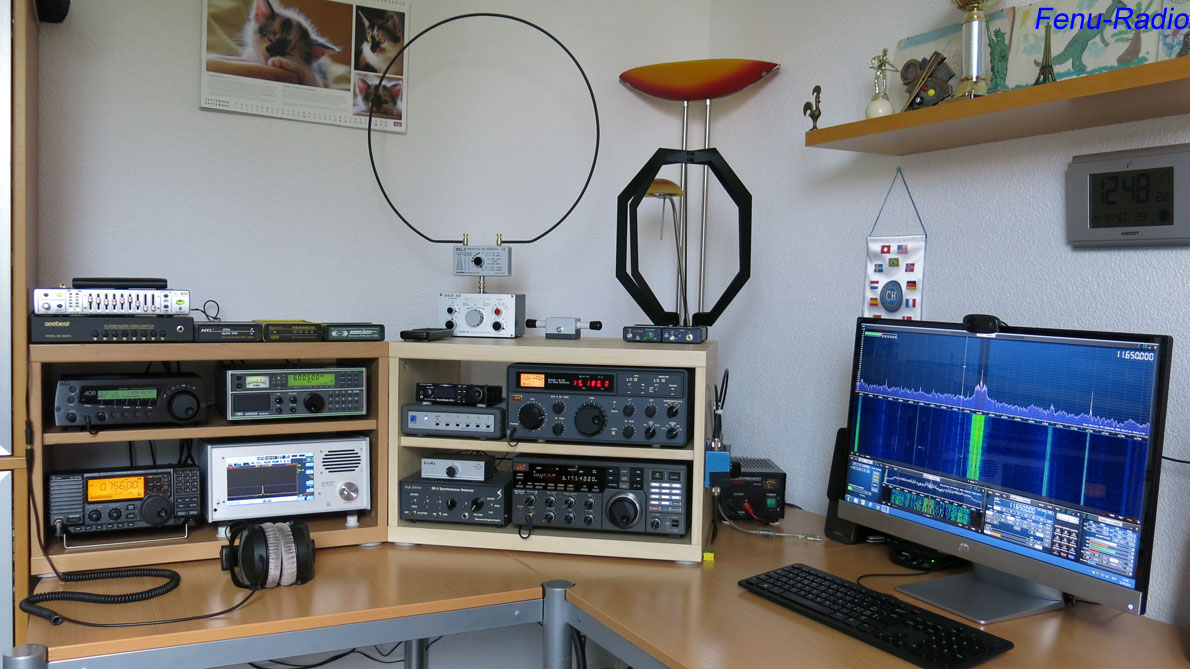 21 March 2014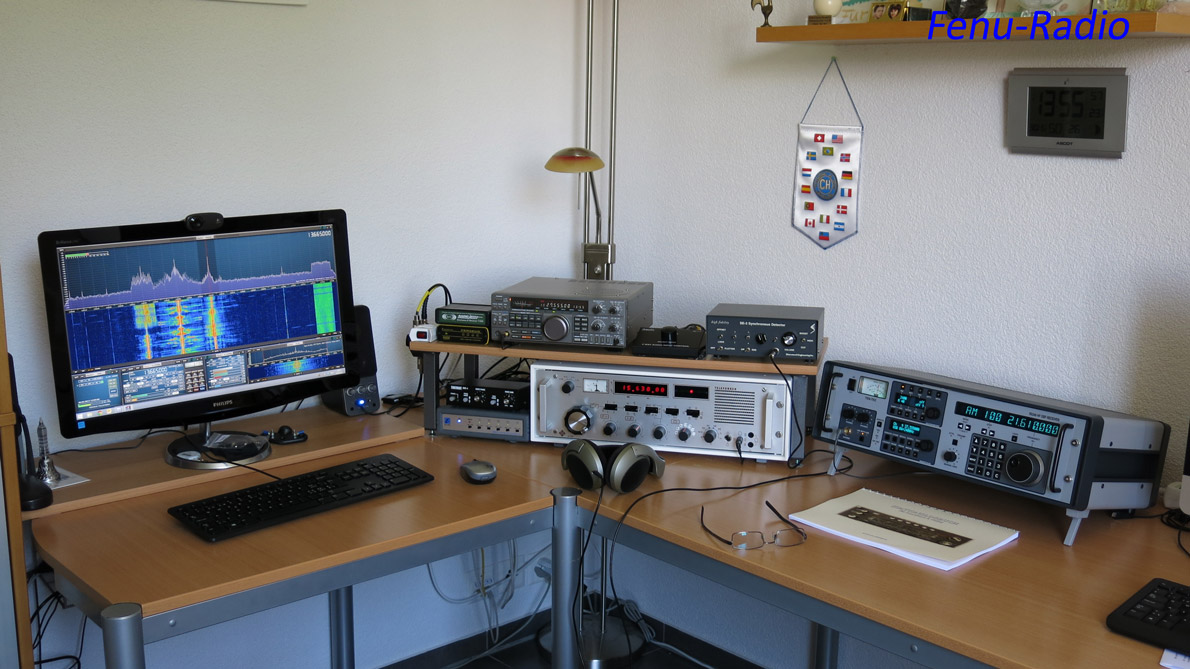 15 May 2013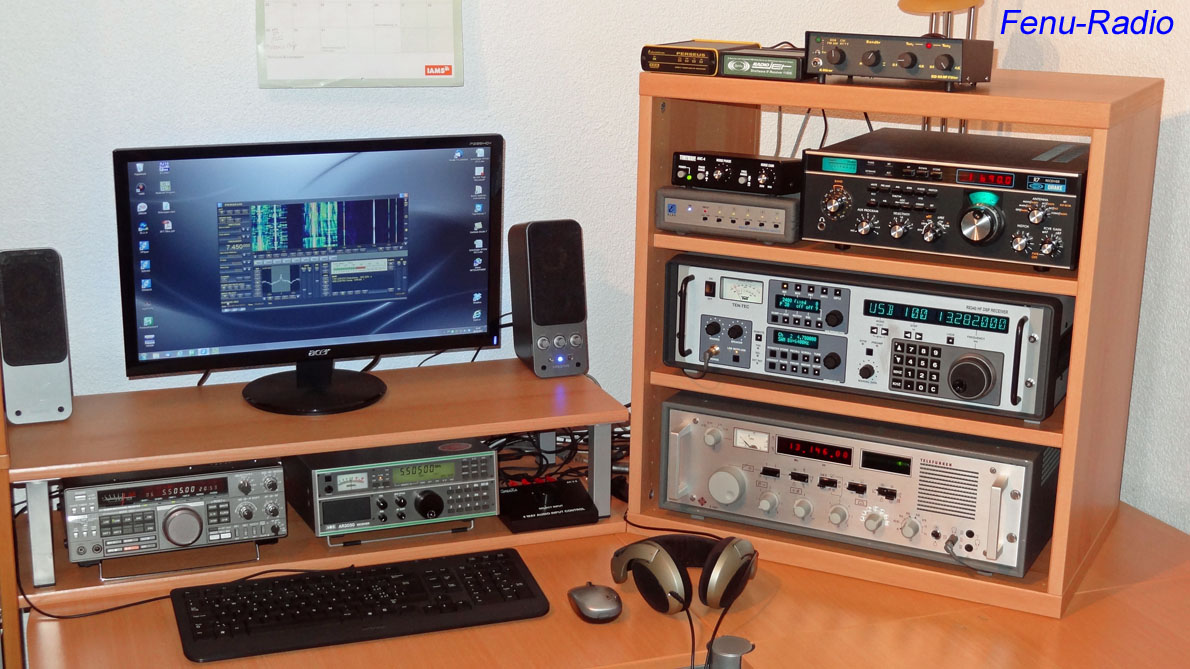 18 June 2012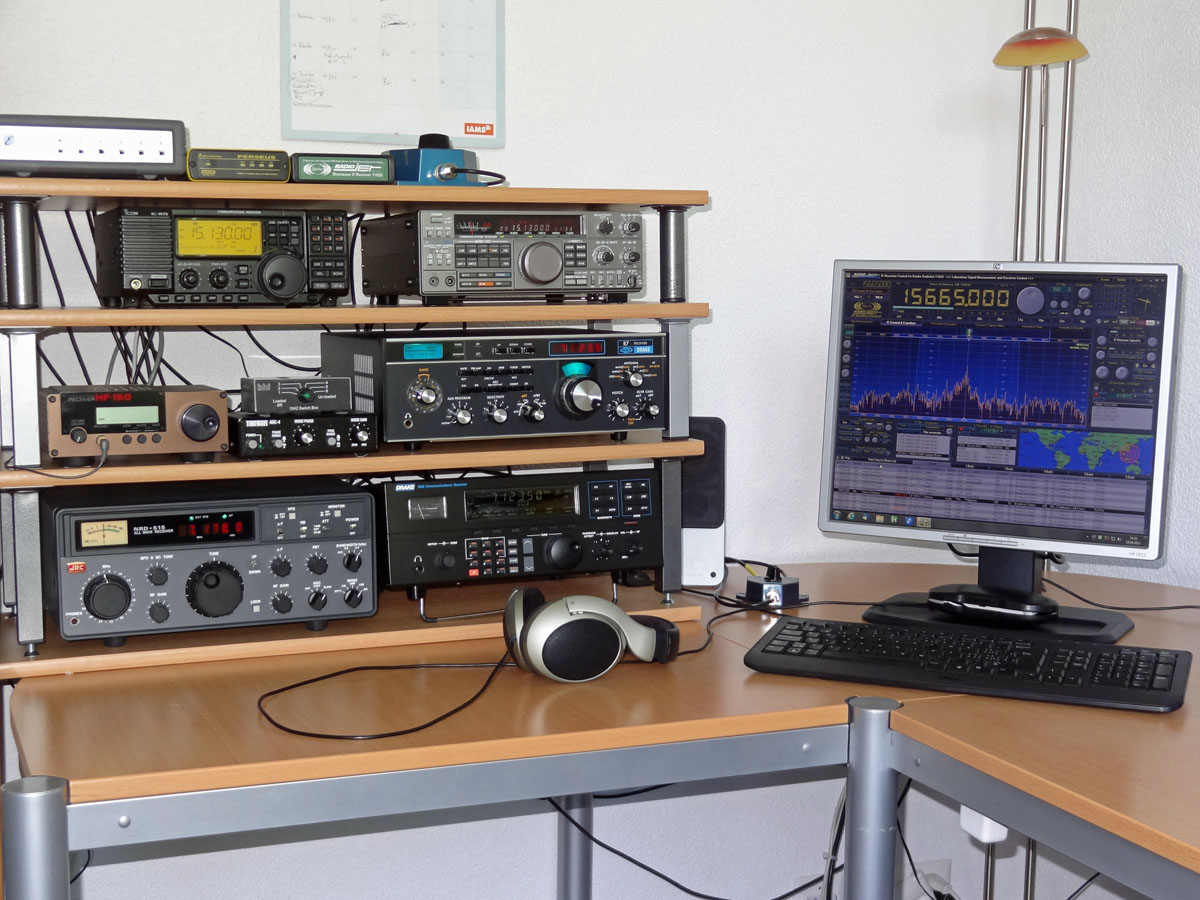 13 March 2012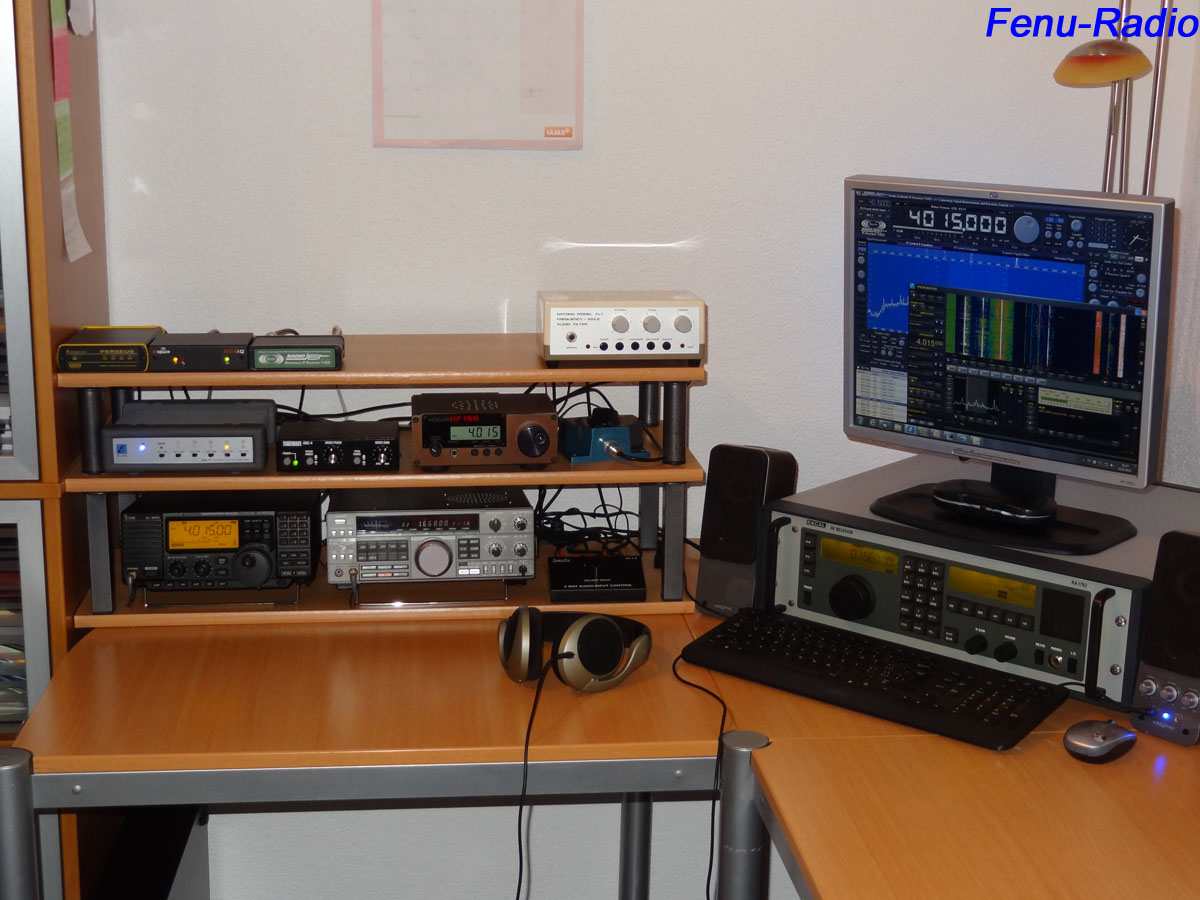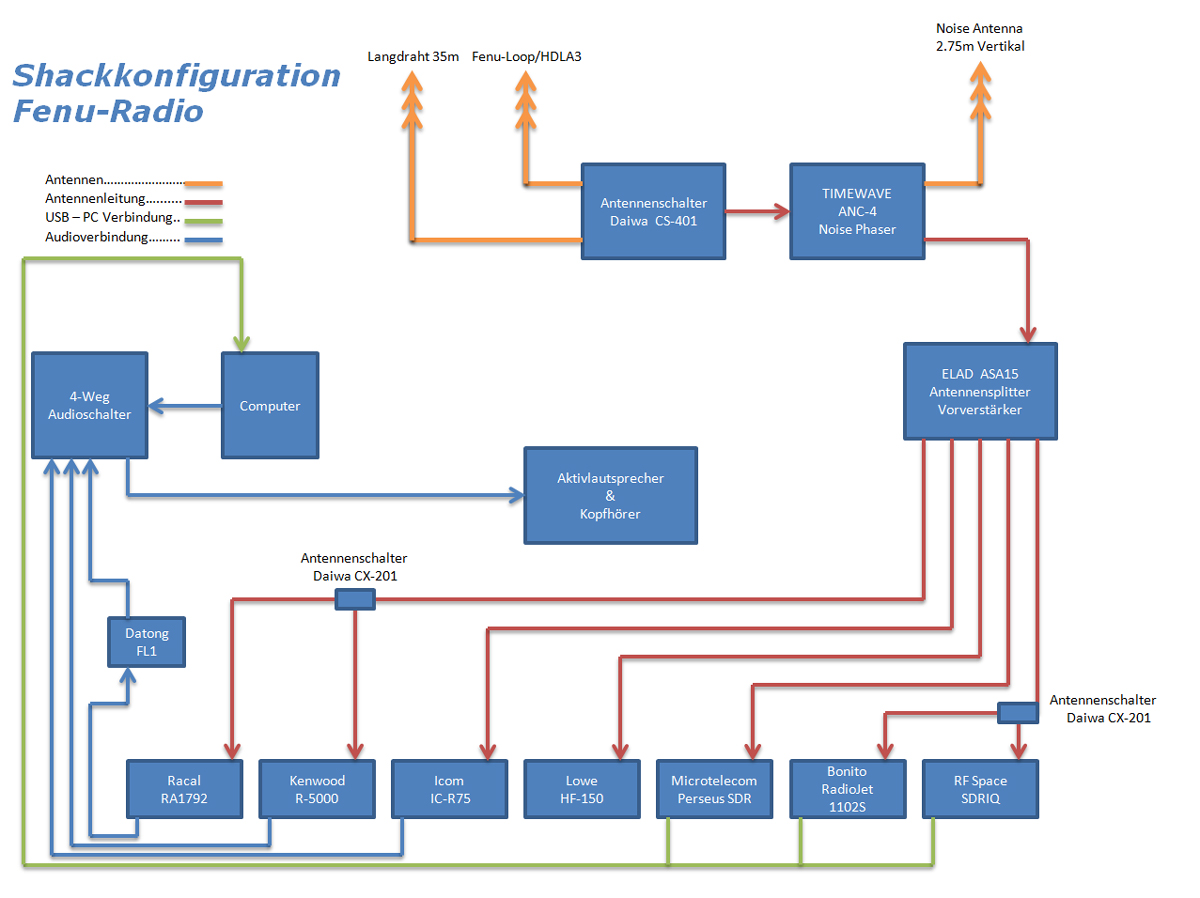 10 Feb. 2012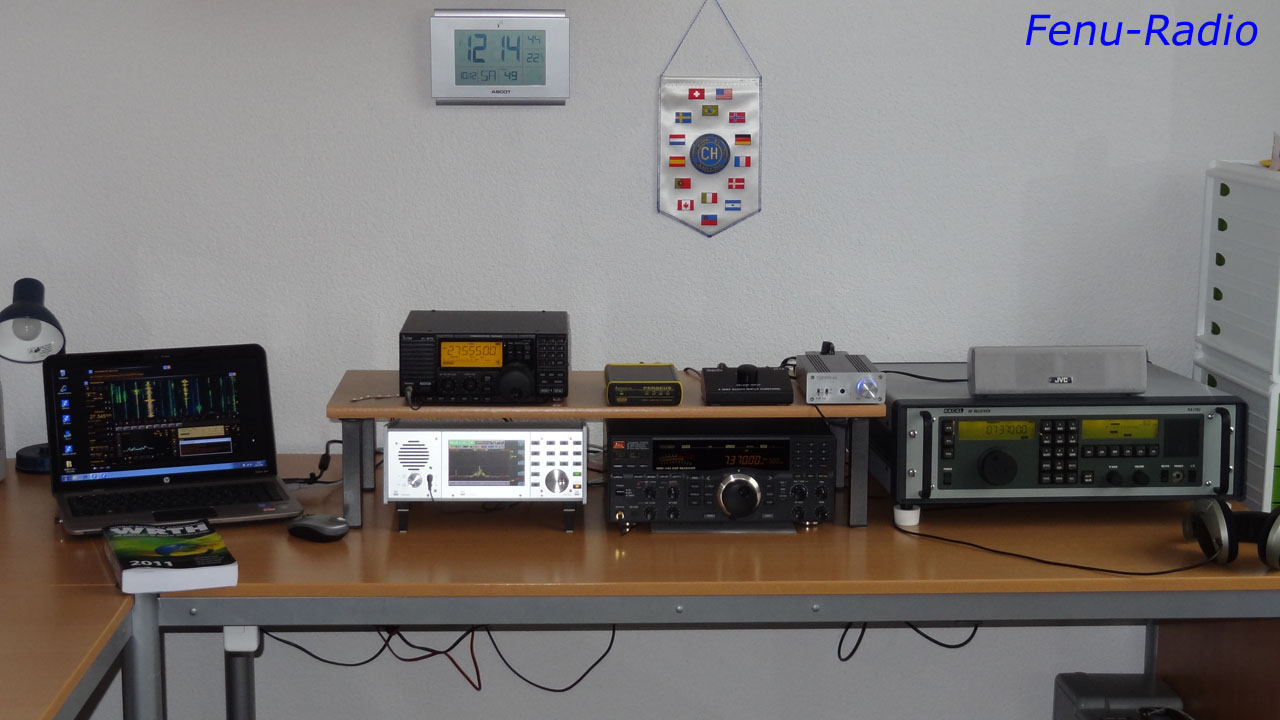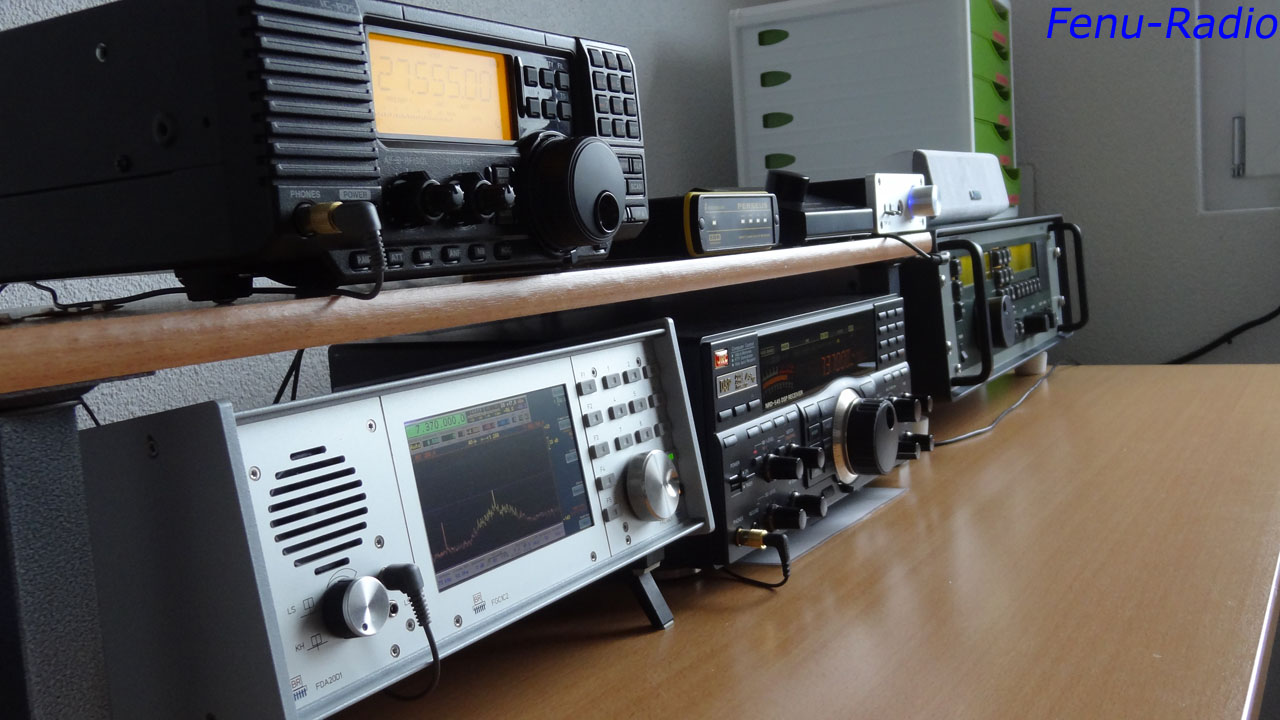 16 Nov 2011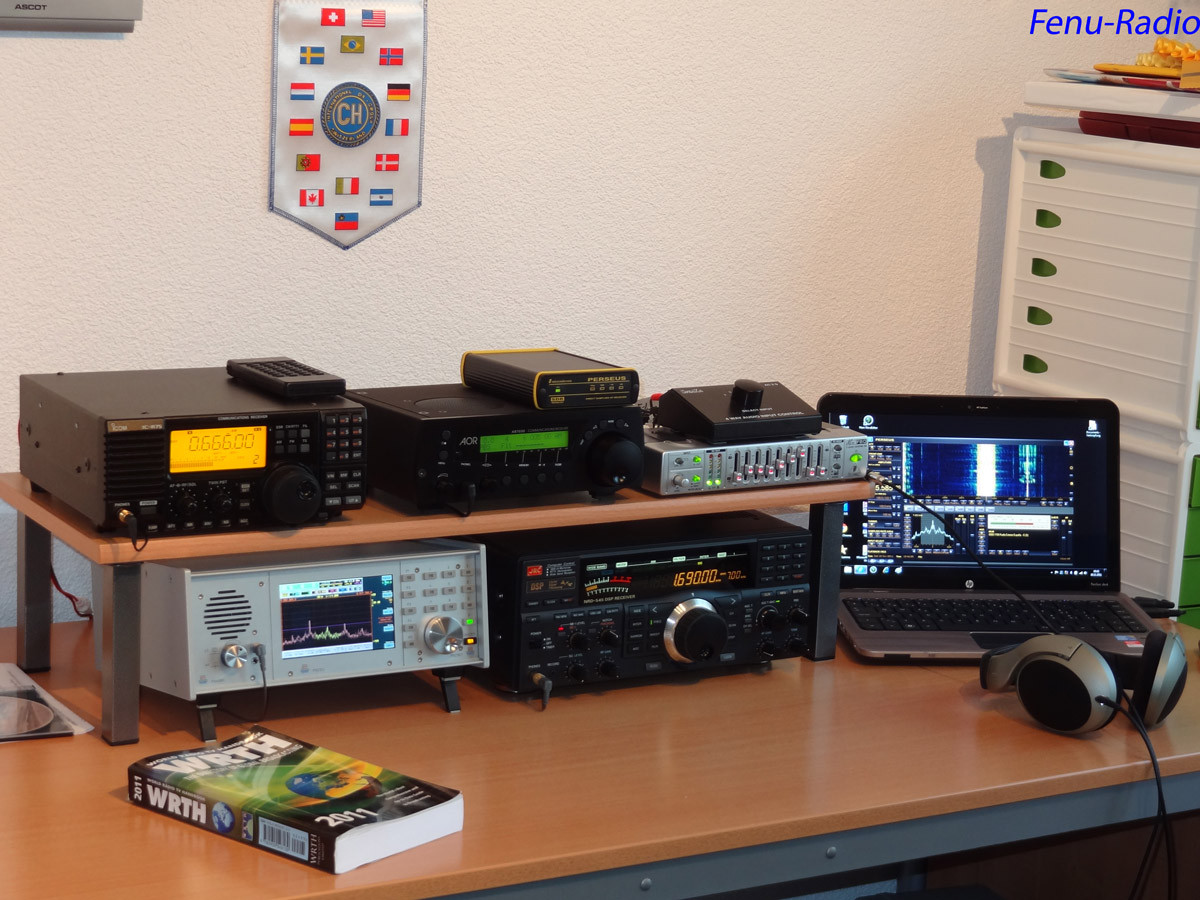 16 Nov 2011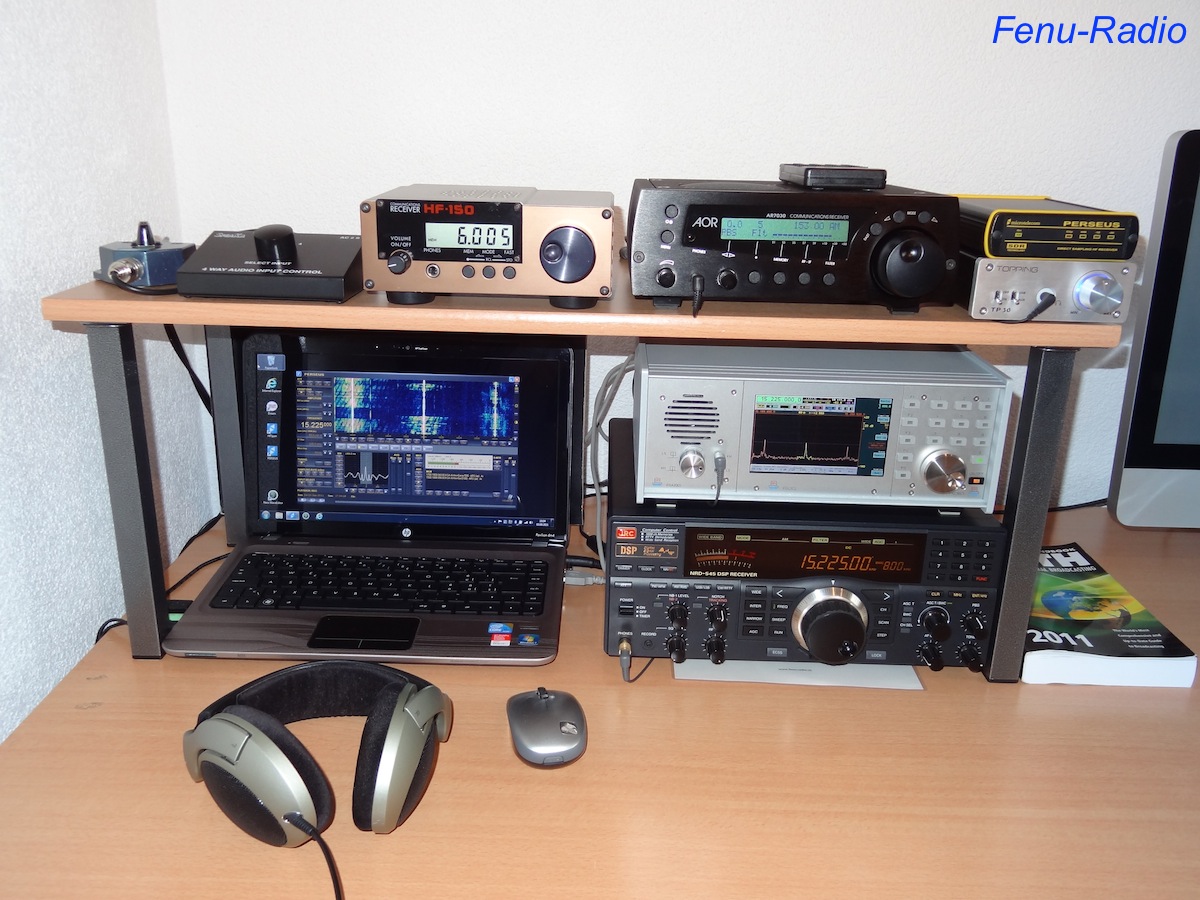 11 July 2011
Top left : Lowe HF150. I made a simple modification to improve the large-signal behavior, almost up to the level of a professional receiver.
Top right : Reuter RDR54, a receiver with the newest SDR Technology (SDR without a PC).
Bottom left : the well-known Perseus SDR.
Bottom right : AOR AR7030, a shortwave receiver which still impresses.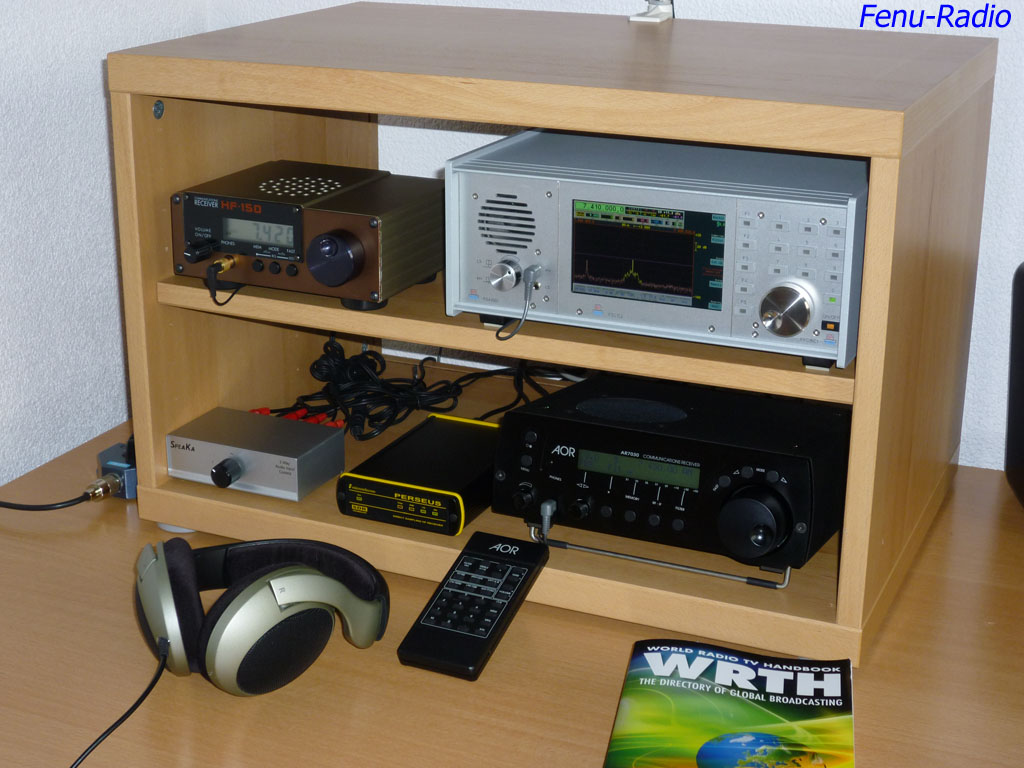 28 Jan. 2011
Winradio Excalibur G31DDC - Perseus SDR - Kenwood R-5000 - Icom IC-R71E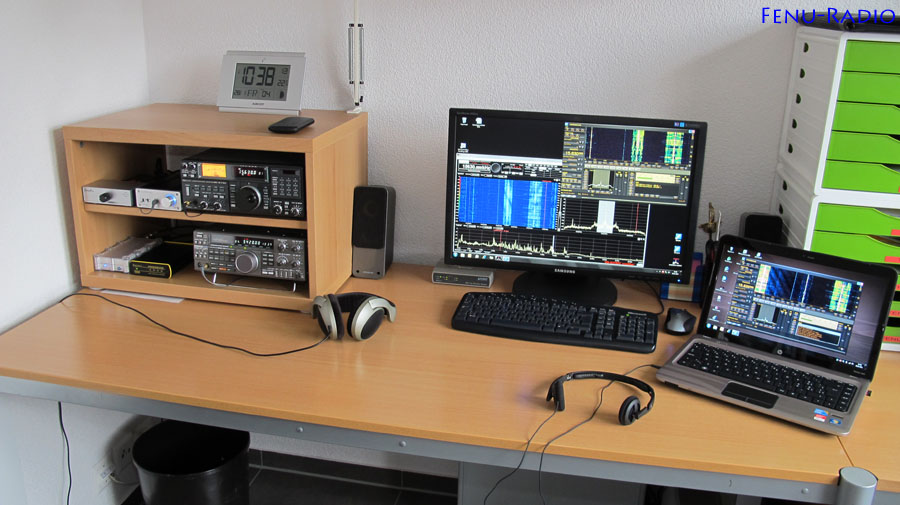 Kenwood R-5000 - Icom IC-R71E - Topping TP30 DAC USB Headphones Amplifier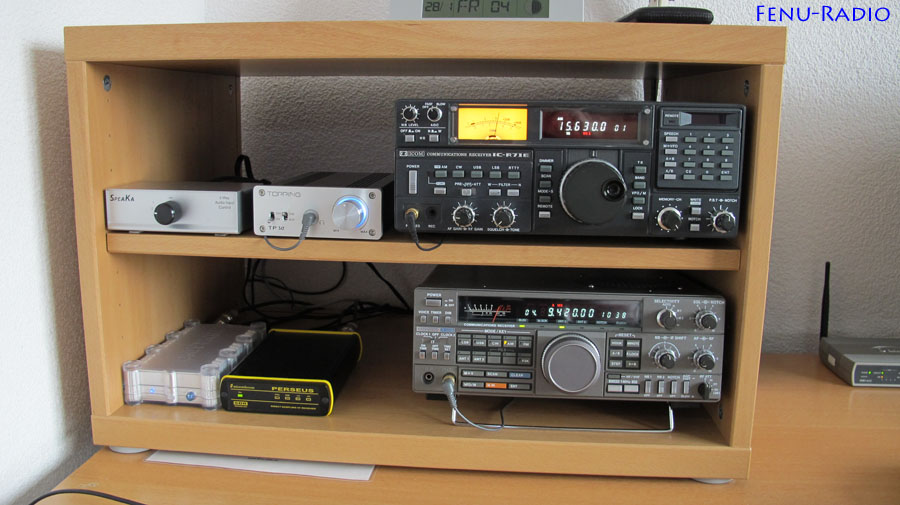 Winradio Excalibur & Perseus SDR simultaneously on the large monitor.
The Perseus software is on the notebook, connected via Perseus Server to a Perseus in Italy. Interesting for comparisons of receiving conditions.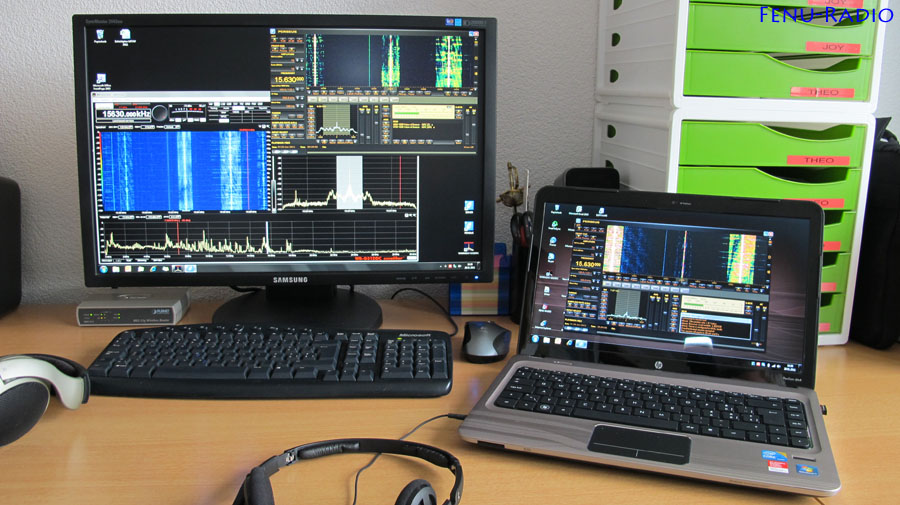 13 June 2010
Top left : Degen DE1106, right the tiny Grundig (Degen) G6 Aviator.
Middle : Icom IC-R71E & audio filter Timewave DSP-59+ & audio switch from bhi.
Below : Icom IC-R75 & Kenwood R-5000.
Top middle : Central speaker from my old 5.1 system.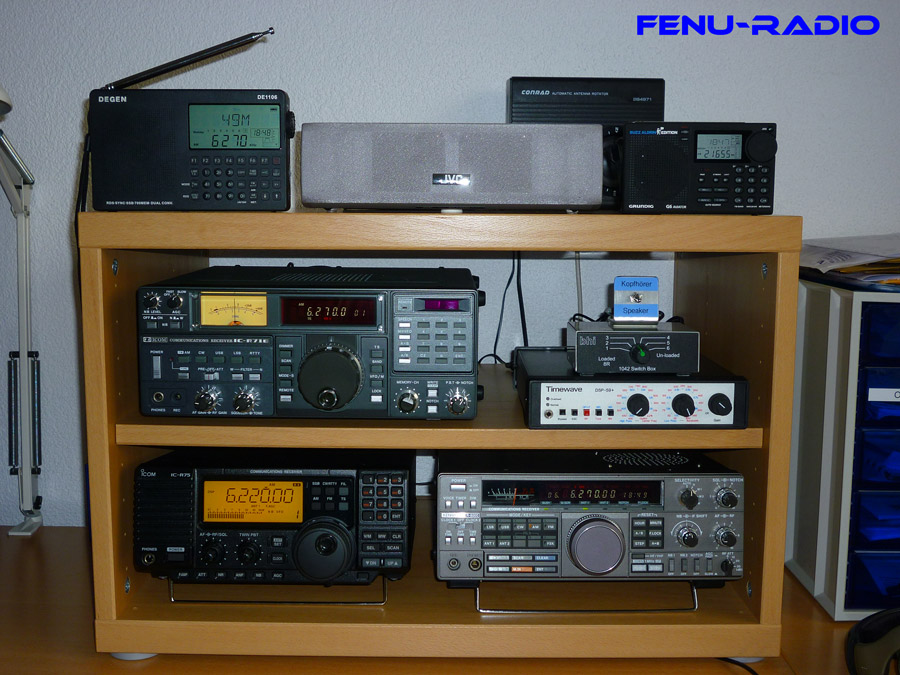 25 April 2010
A radio freak cannot have only one receiver … a brand-new Icom R-75, the Perseus SDR and the JRC NRD 535D, lend by a hobby friend.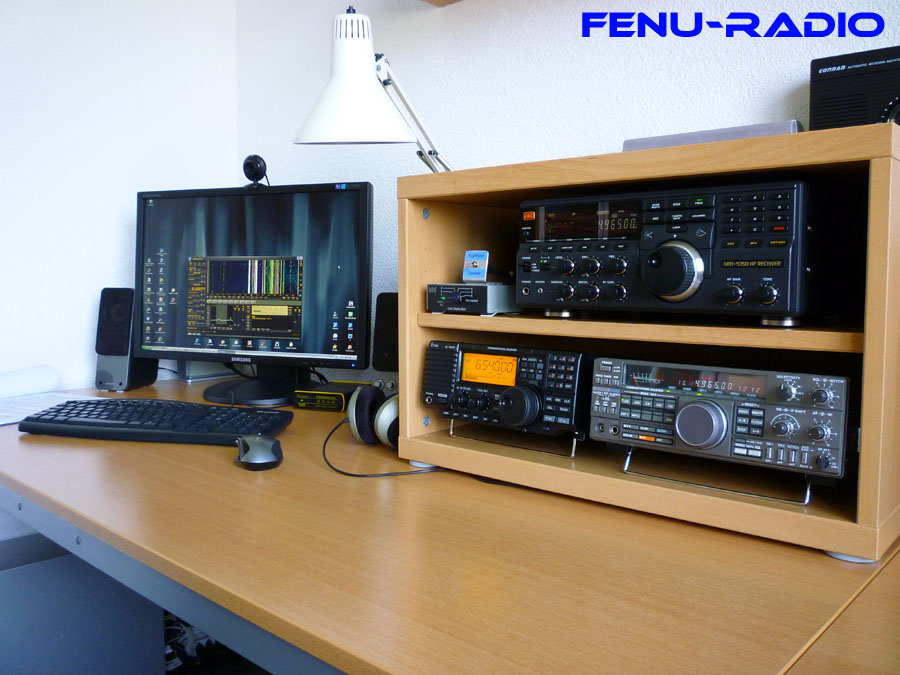 09 Nov. 2009

Lowe HF-235, Perseus SDR, Timewave DSP-59+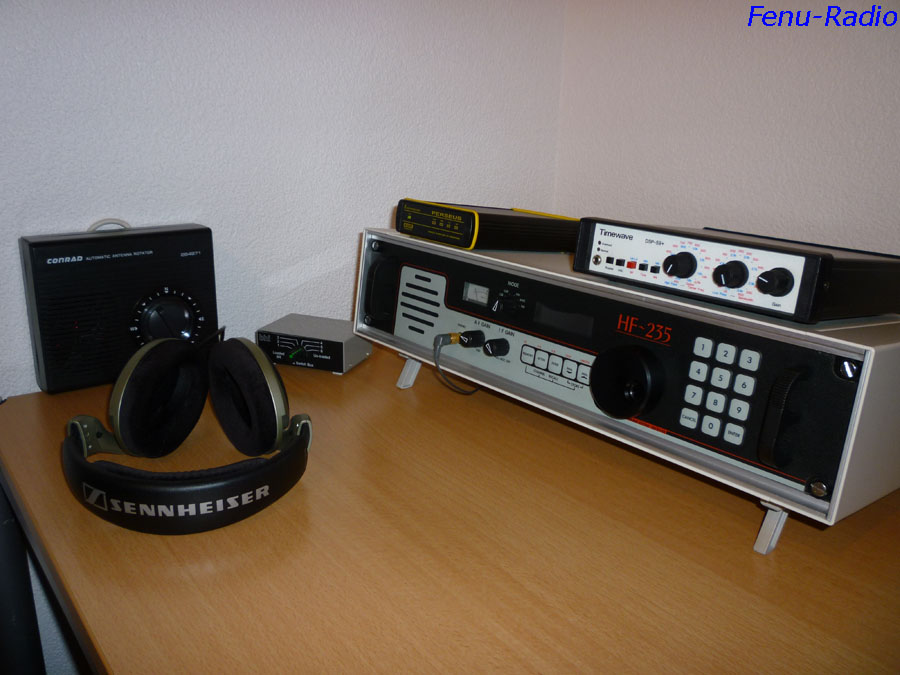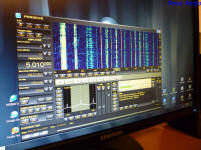 07 Feb. 2009

Lowe HF-235, AOR AR7030 DRM, Perseus SDR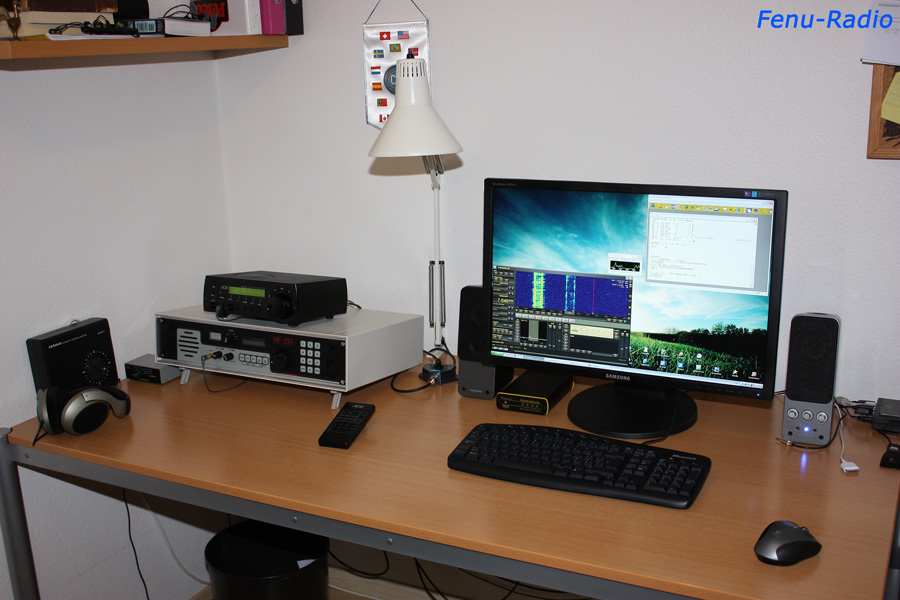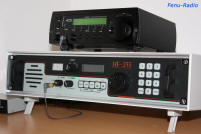 13 Aug. 2008

AOR AR7030 DRM, Kneisner&Doering KWZ30, Perseus SDR, Medium Wave- Phaser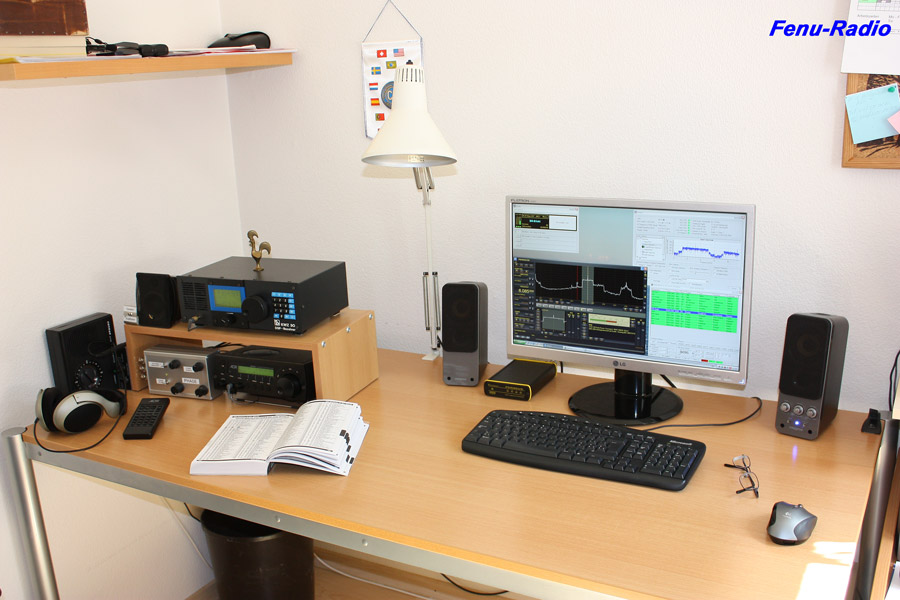 03 Jan. 2008
As they came, they also left. Left is only the KWZ 30 and the E5, for the moment. The promising Perseus SDR is ordered and should arrive shortly. New is the Medium Wave–Phaser, a must for today's overcrowded Medium Wave band.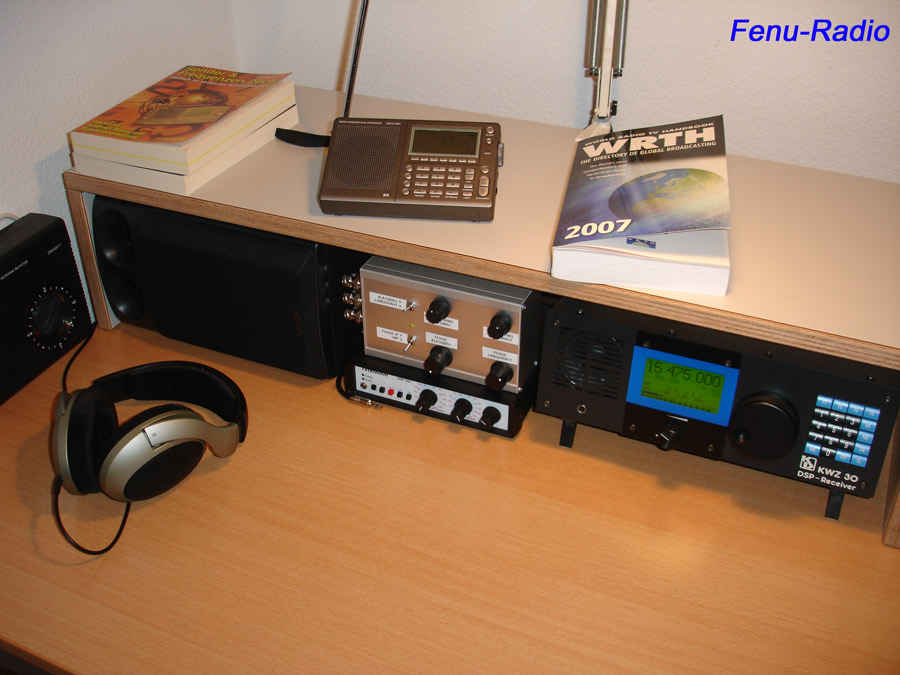 24 Nov. 2007

An old favourite found his way back, the JRC NRD 535D. With the installed Kiwa-modification does it have a great sound. Also new is the not well-known, but excellent, DSP receiver Kneisner+Doering KWZ 30.
On the left side is the control unit for the antenna rotor, on which the Wellbrook ALA1530S+ is mounted.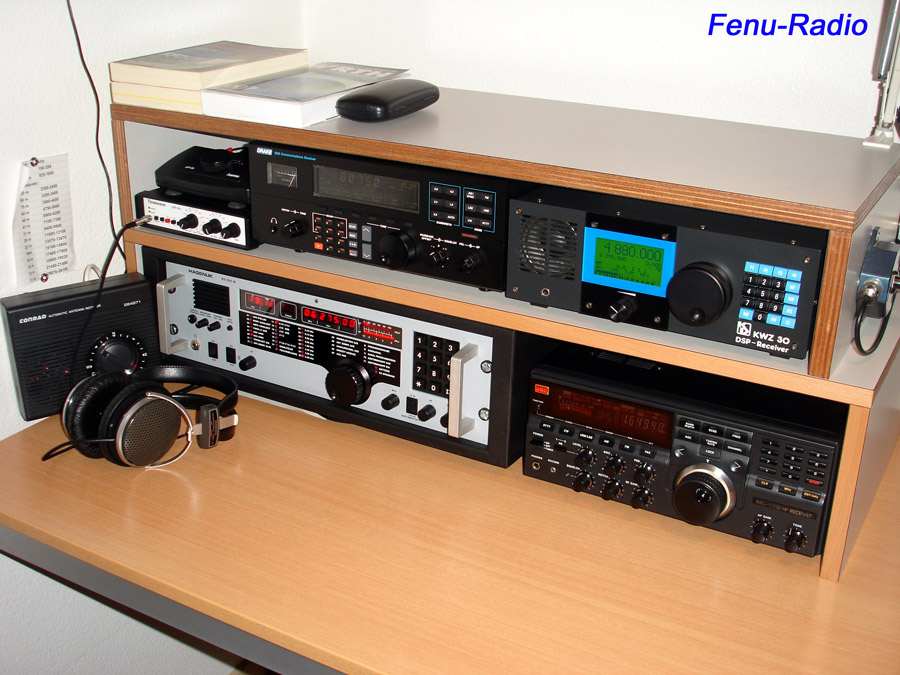 20 Sept.2007
A radio freak cannot withstand a good offer ... there for is again a nice Icom IC-R8500 and a Yaesu FRG-100 in the shack. The other 2 receivers do we know already.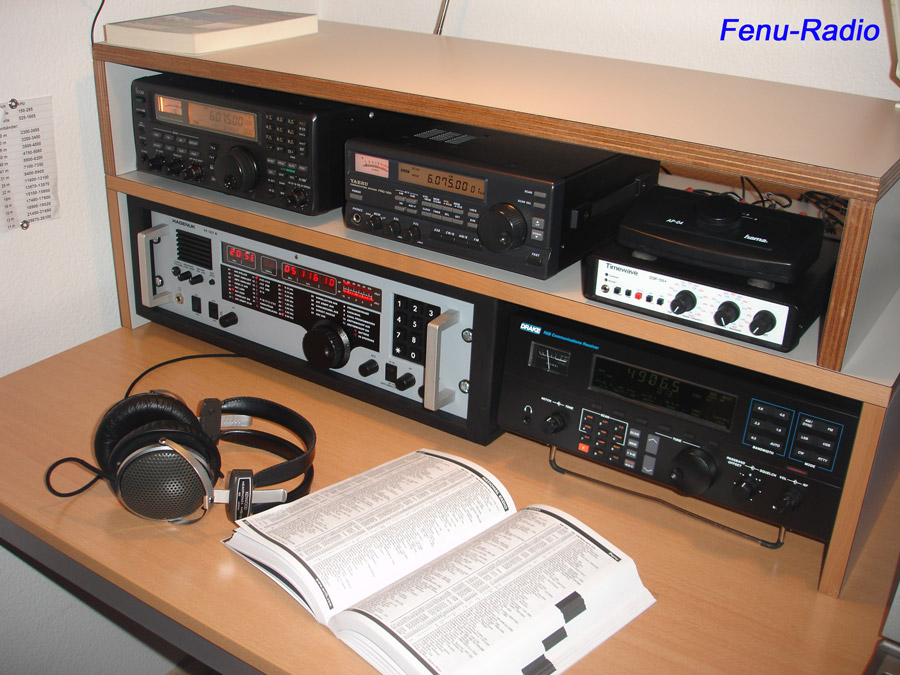 03 June 2007
An audio filter ED 88 NF, from Dierking, is now connected to both top-receivers. This filter is very efficient but requires a bit more adjusting as a DSP-filter but there for it sounds quiet natural. I also added 2 new speakers, Control 10, purchased at Conrad.ch/de. Although not optimal designed for shortwave listening do they sound very good. A notebook is also a part in my shack which I use occasionally for decoding RTTY, CW etc. It is also useful for frequency lists assuming it causes no disturbances with the shortwave reception.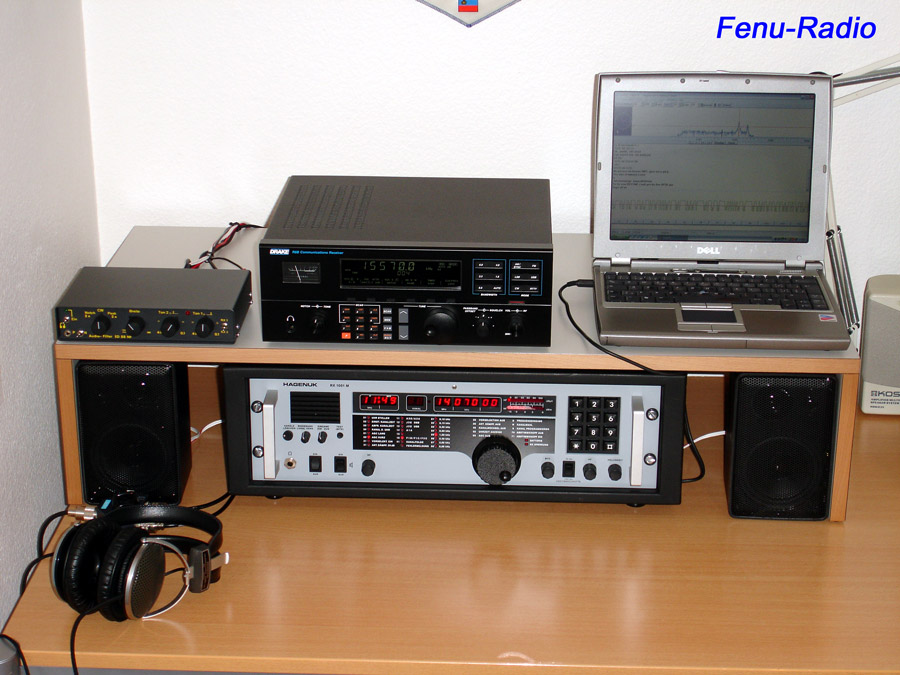 20 April 2007
After a longer time searching I got a professional shortwave receiver in my shack, the Hagenuk RX 1001 M. On top is a Drake R8B which is rather hard to get these days. Both are absolute top receivers.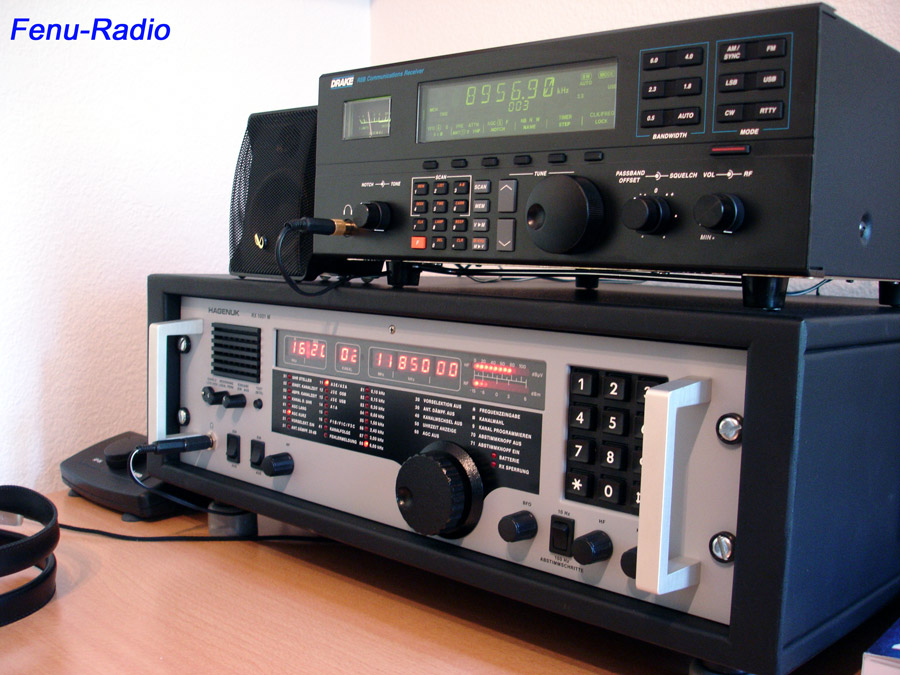 17 March 2007
An AOR AR7030Plus & headphones Kenwood HS-5. The AR7030 is here equipped with feet from Schroff.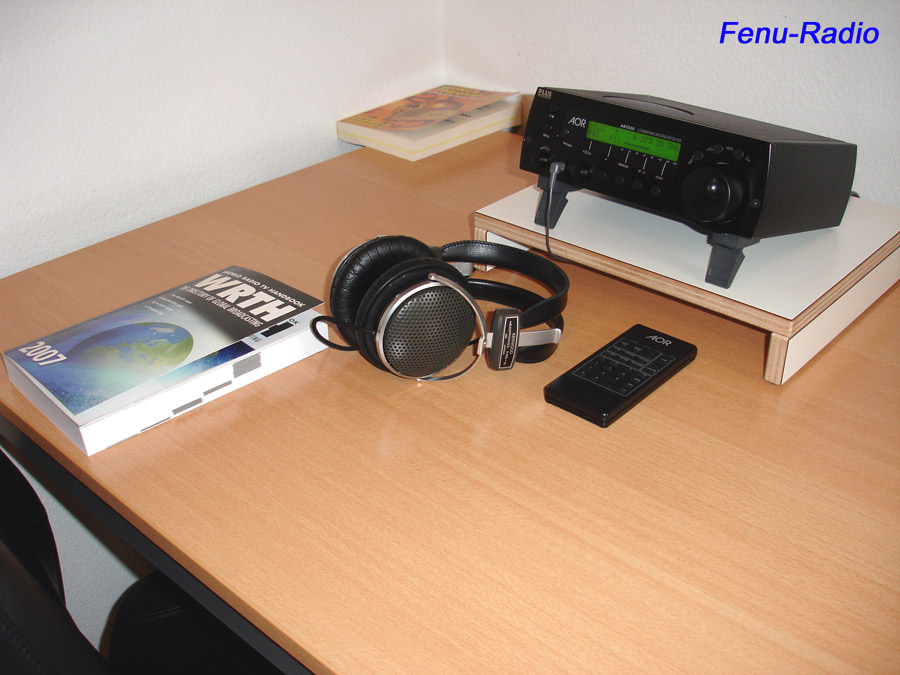 19 Nov. 2006
Less is often more. There for I got rid of almost all my equipment. Left is a new acquired Icom IC-R8500 which is not just very good on shortwave bands. With the audio filter from Timewave and Datong & the new Sony speaker is my set-up ready for almost each reception condition.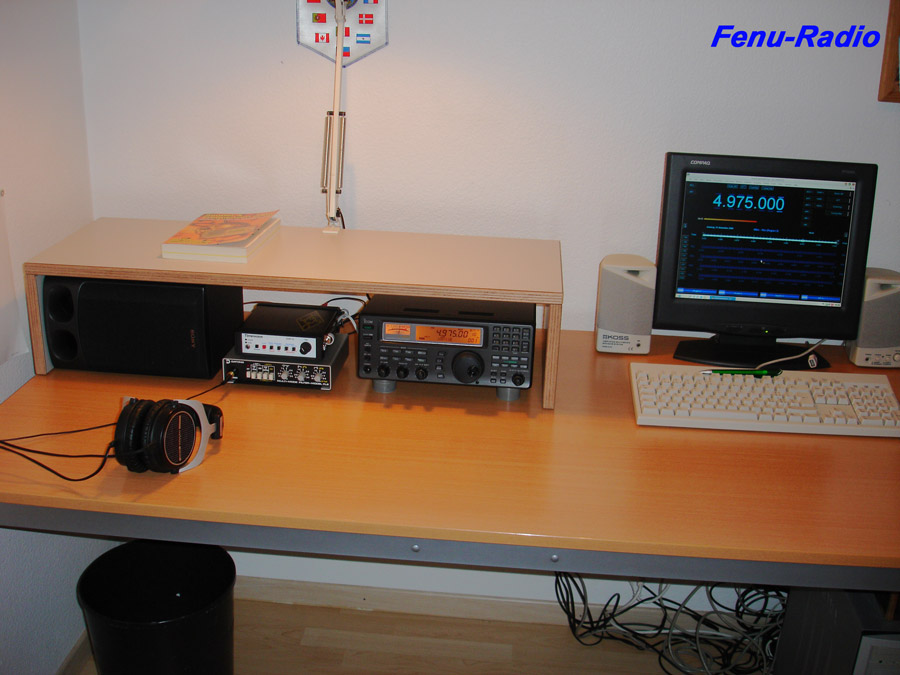 24 Sept. 2006
Top : Lowe HF225 after a face-lifting, Kenwood R-5000, Icom IC-R72
Below : JRC NRD525, Icom IC-71E
Accessories : Timewave DSP9 and Datong FL2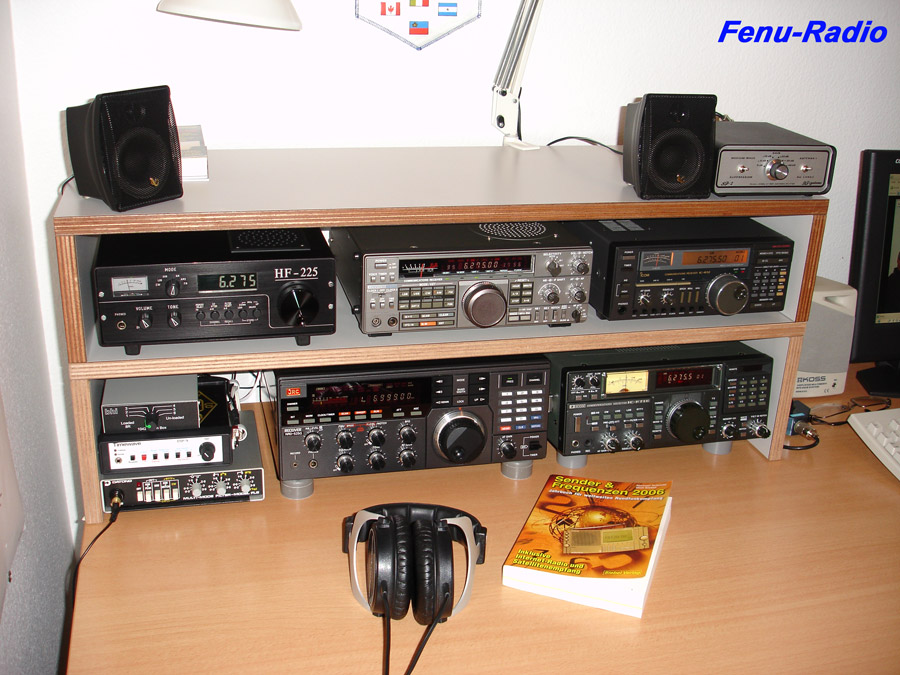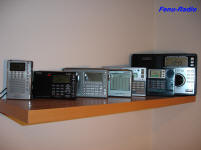 08 July 2006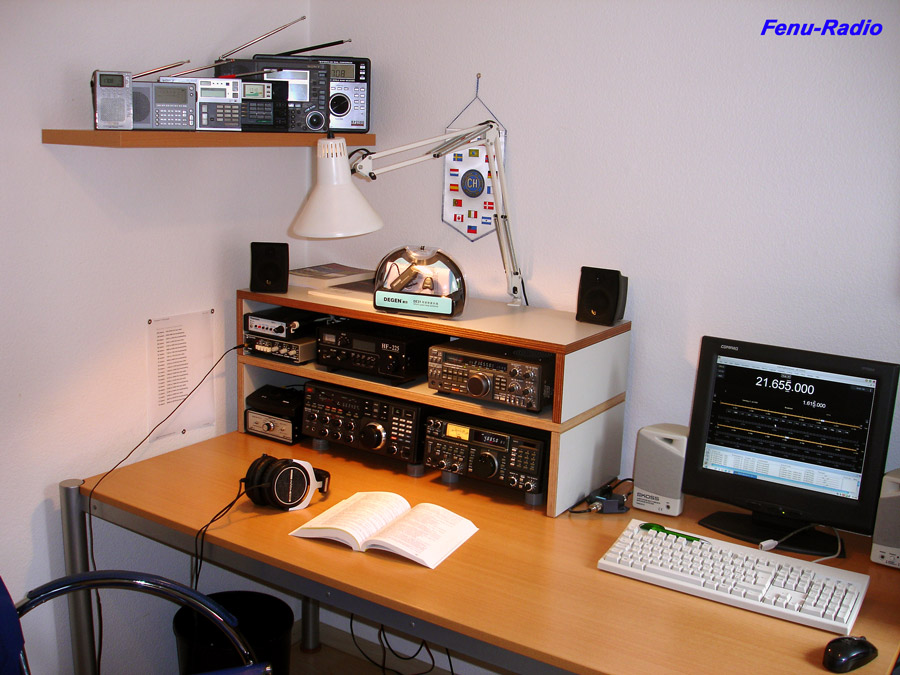 07 May 2006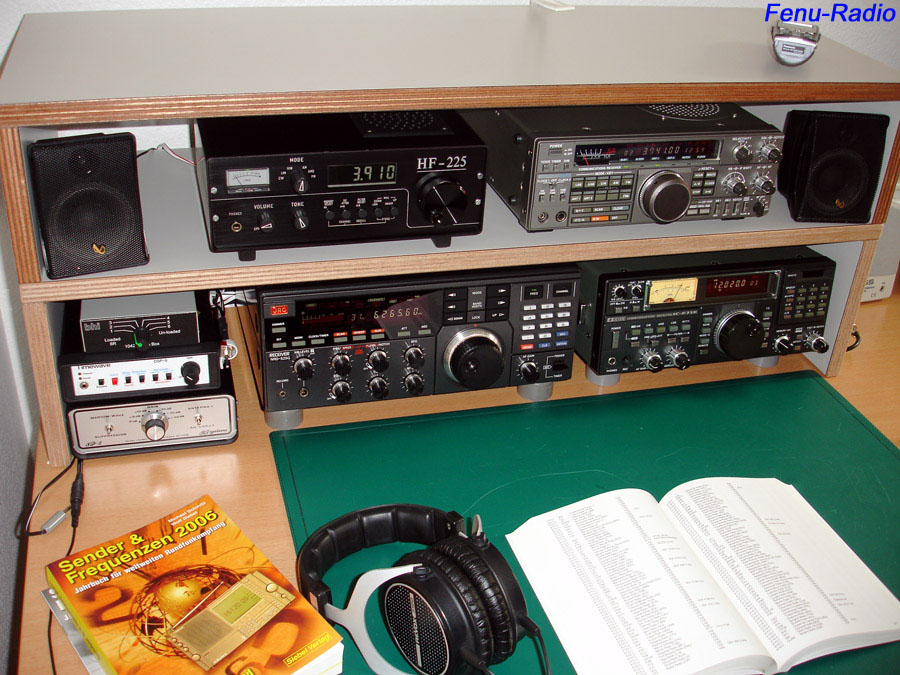 14 April 2006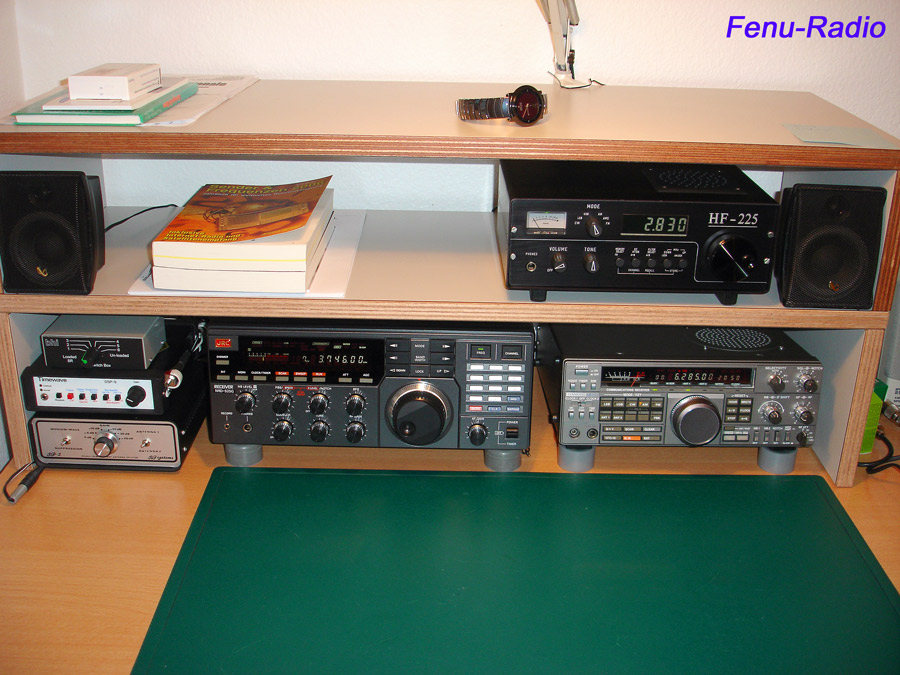 27 Feb. 2006